This collection features the timeless flat-top hot tub design that has remained in high demand for decades. Spas in the Traditional Collection have soft, flowing lines accentuating the ergonomic seating and jet patterns of the bathing area. Headrests, jets, controls and other components are recessed into the shell resulting in a smooth, modern and integrated appearance.
Add Carbon Fiber Corners to Your Synthetic Cabinet
Beautiful 9" wide durable synthetic cabinets are available with our exclusive Lit Carbon Fiber protective corners. These innovative corners light up at night, automatically triggered by the included ambient light sensor. If an Extreme Lighting Package is installed on your spa, each corner will light up to match the color of light in your hot tub. Each synthetic panel is lined with a thick layer of dense foam topped with a heat reflective foil, preventing heat loss and saving energy.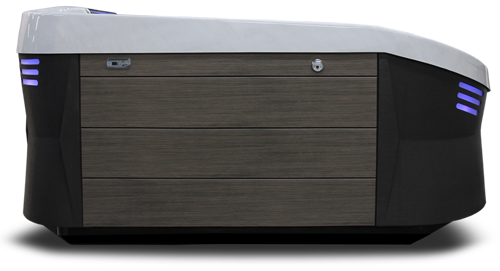 True Pressurised Filtration
Hydro Cyclonic Filtration System
This system comes with the largest filter available in any hot tub. Coast Spas has the only spas that can accept a 175 sq.ft. filter. In North America it is law for any commercial establishment to have a closed pressurized filtration system on any public pool or hot tub. Not only is it more efficient and faster than a skim filtration system but it also removes the dirty filter canisters from the bathing area.
Without a pressurized system, once the water flow to the filter subsides, the debris that was caught in the filter is free to float back into the spa and re-contaminate the water. We like this idea about as much as sitting in the water with the dirty filters. So Coast Spas developed the Hydro Cyclonic Filtration System®. This is a commercial-grade, pressurized filtration system with the filter canister completely removed from the bathing area and coupled with an oversized skimmer.
Like a snowflake no two shells are alike, making your spa one-of-a-kind. Our acrylic shells are UV resistant, backed with multiple layers of Owens Corning Fiberglass and made to endure the most extreme environments. Our large collection of shell color options make it easy to choose a fi nish that compliments your interior or exterior space.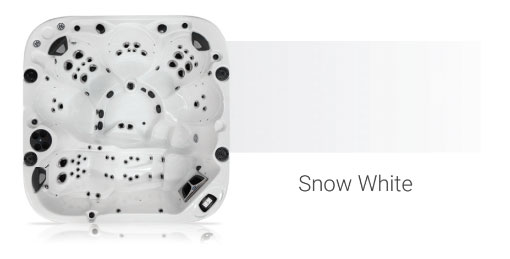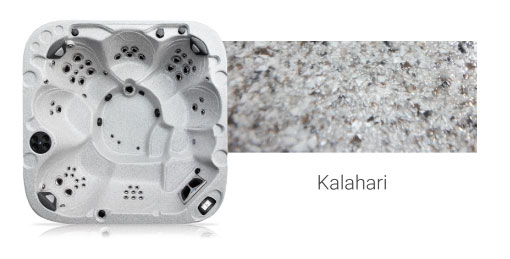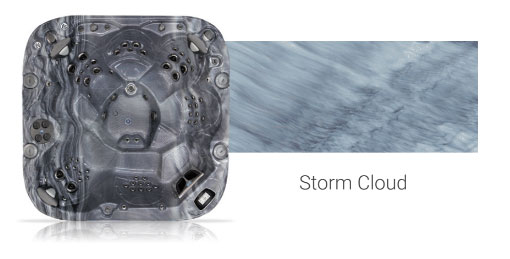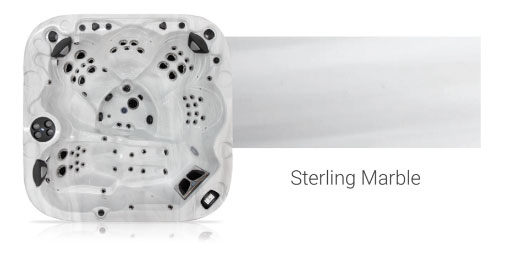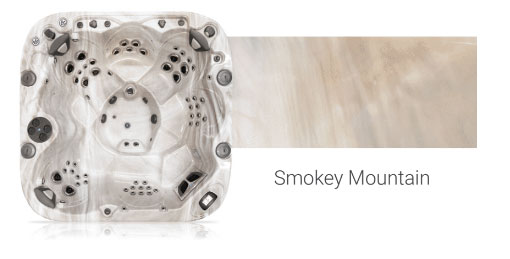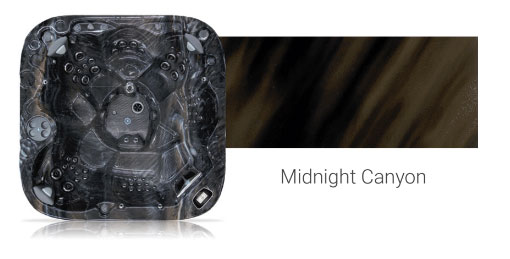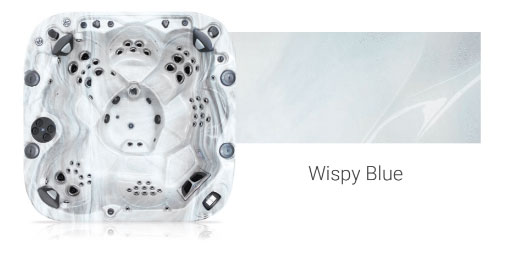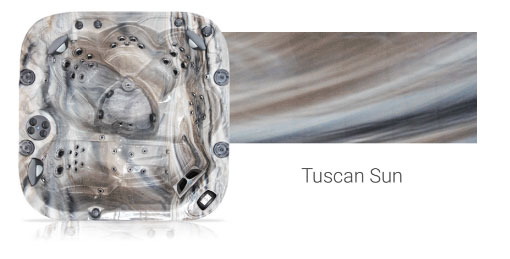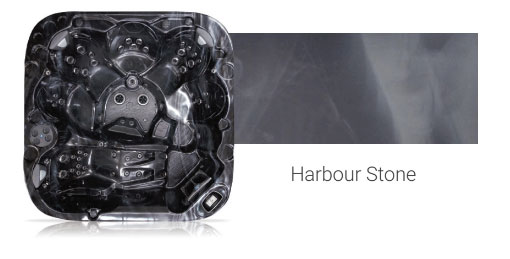 Our DIY Cedar comes ready to be painted varnished or stained so you can customize your spa to match your backyard perfectly.
All-Weather Woodgrain Cabinet
Available with Carbon Fiber Corners with integrated exterior lighting.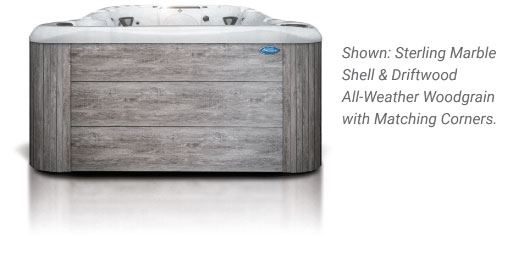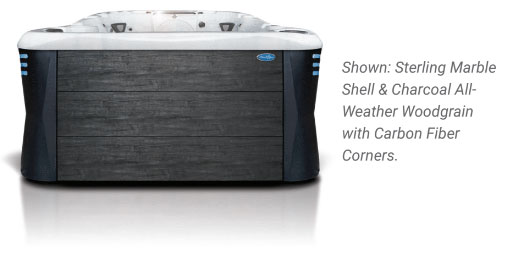 Maintenance Free Synthetic
Horizontal board profile