SMALL, MIGHTY AND ELEGANT
Our Garden Series are specifically designed with smaller spaces in mind. 
Small, Mighty & Elegant
HOT TUBS BUILT TO FIT ANY SPACE
Garden Spas are built with an ideal combination of innovative engineering and artistry. Apartment and townhome owners are no longer excluded from owning a hot tub. Garden Spas are small hot tubs designed primarily for use in smaller homes and tight spaces, indoors and out.
Garden Spas plug into a standard wall outlet, for an easy plug-and-play experience.
Low Profile Models
Ozone Ready
ABS Base
Digital Controls
Maintenance Free Vinyl Cabinets
Air Controls
ArcticPac Insulation
Plush Headrests
Multi-Level Ergonomic Seating
Recessed Stainless Steel Jets
All-Weather Insulated Cover
Beverage Holders
Anti-Slip Textured Floor
Multi-Coloured LED Option

Lucite® SPA Acrylic
Optional Features:
Ozone Upgrade – Reducing your level of maintenance and chemical costs. The ozone water treatment provides crystal clear spa water by killing bacteria with fewer harsh chemicals.

Multi-Colour LED Lighting – Saturate your spa with your favourite colours.

Smart Energy Savings Package* – Provides energy efficient, IcyneneTM full foam. This additional insulation package makes the Garden Spas even more energy efficient.

*The spas have been tested in accordance to California Energy Guide.
Like a snowflake no two shells are alike, making your spa one-of-a-kind. Choose your favourite colour to match your personal style and your exterior surroundings perfectly.
Lucite® SPA Acrylic - Is simply the best for providing strength, durability and UV resistance to your spa. EasyCare qualities reduce maintenance to a minimum. With an extra level of protection against mould and mildew by using technology that inhibits the growth of bacteria causing odors or stains between cleaning.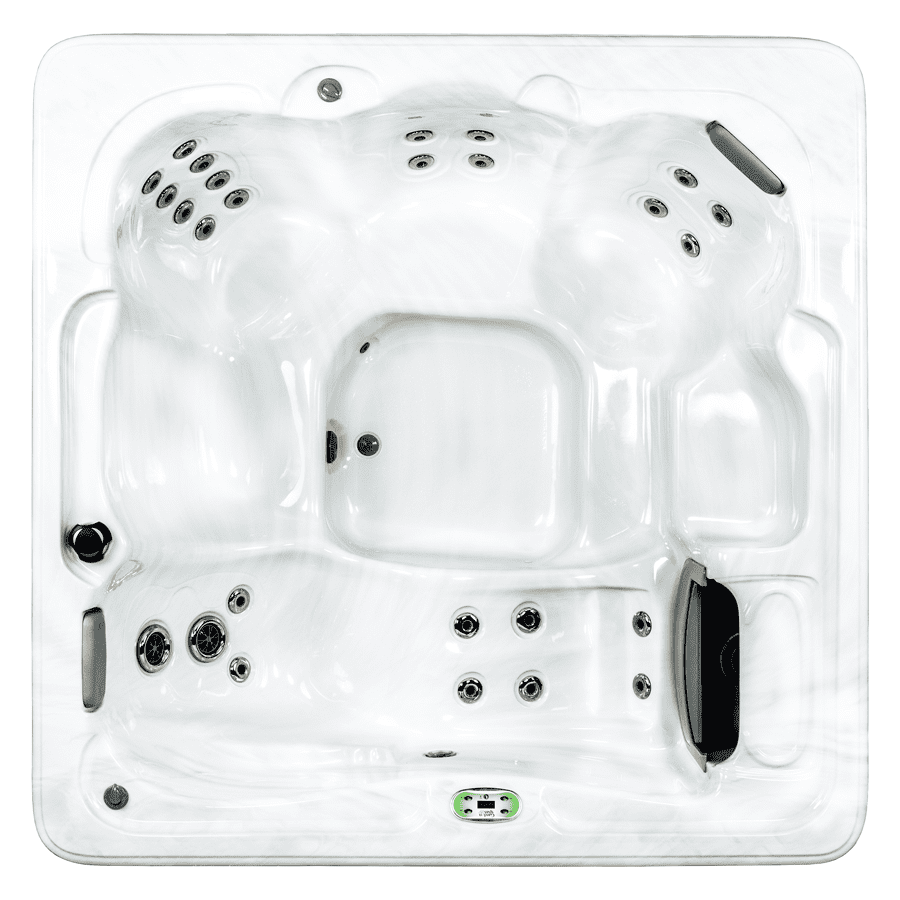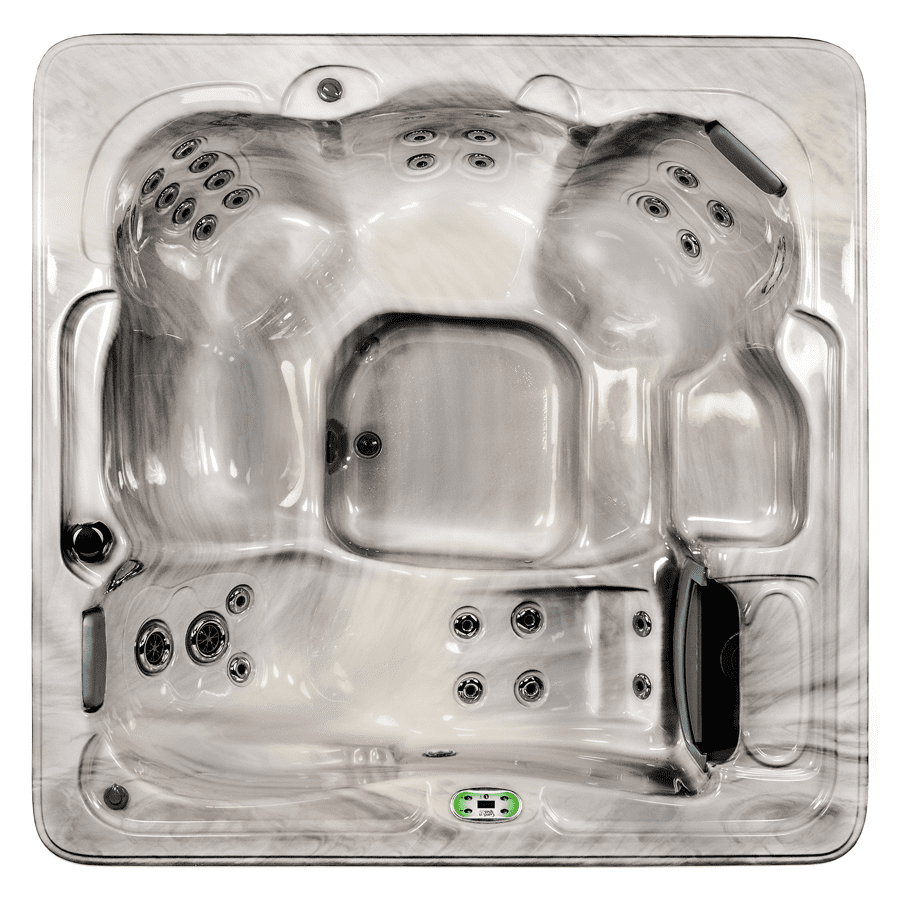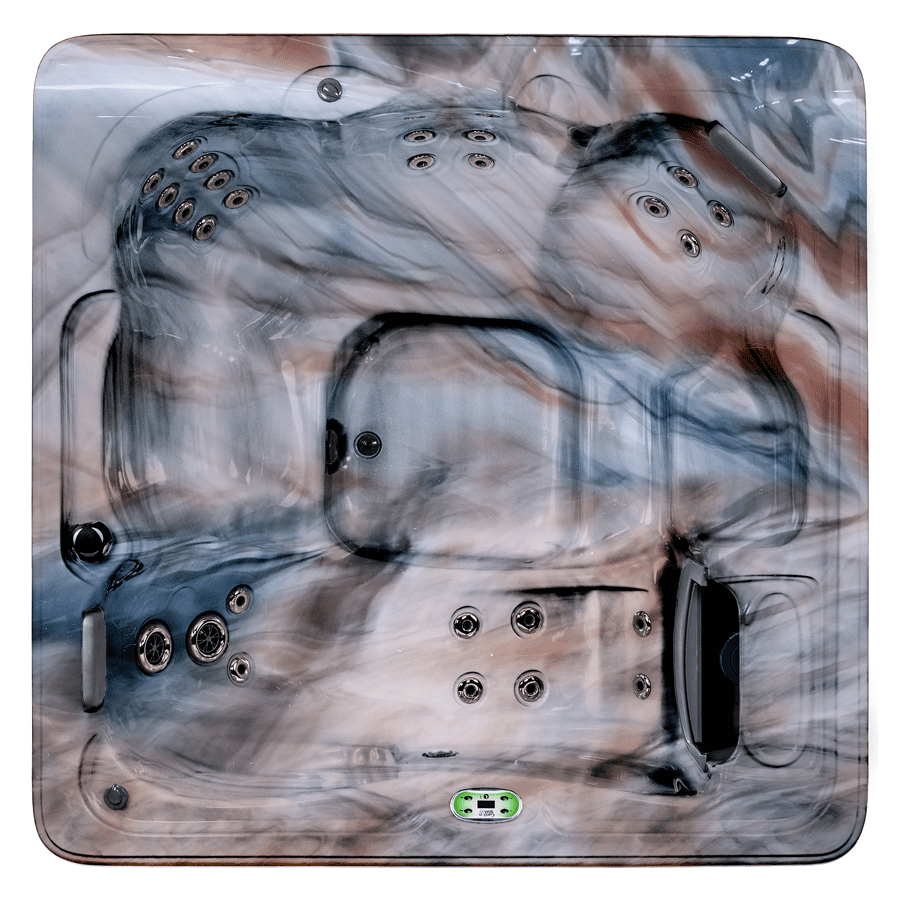 Snow White - No-one can get enough of a classic shell colour that goes with anything and everything! Plain white makes your LED Lighting so effective, your spa can be any colour you desire!
Glacier Mountains - Soft and subtle tones offer a neutral and calm environment. It perfectly ties in with any of our cabinet colours and looks so pretty. 
Tuscan Sun - Ok, this is our 'marmite' shell. You will love it or hate it. It's a marble shell incorporating Black, Grey, Tan, Vanilla & Himalayan Pink Sand.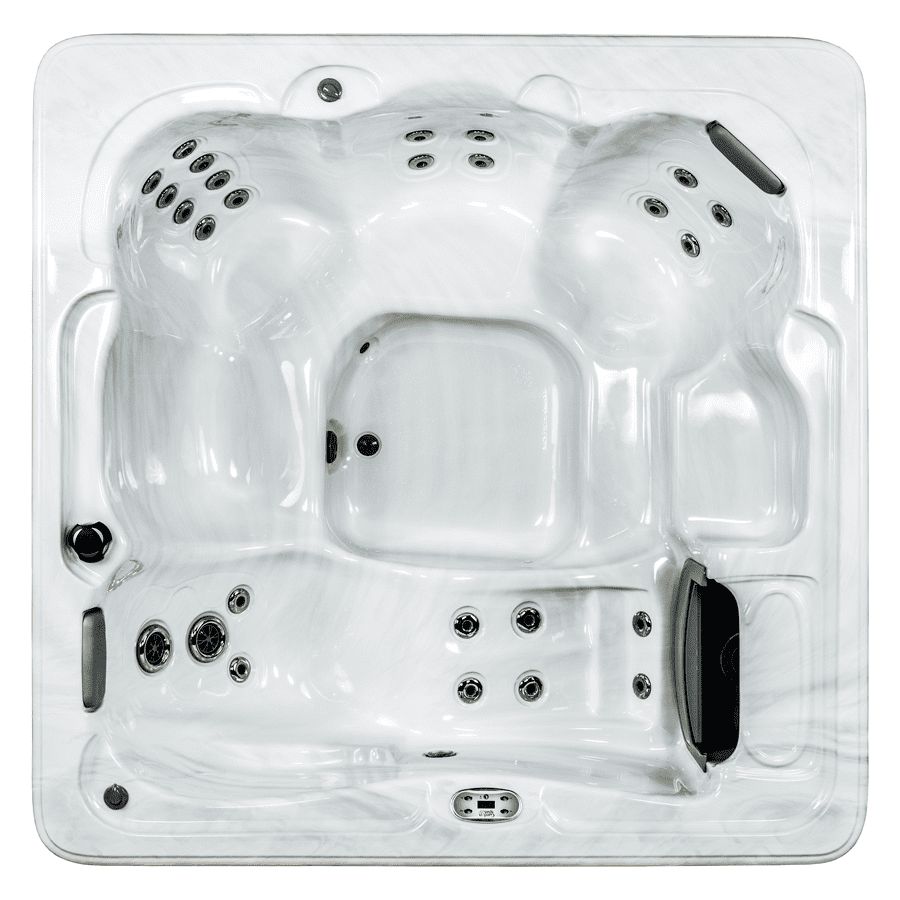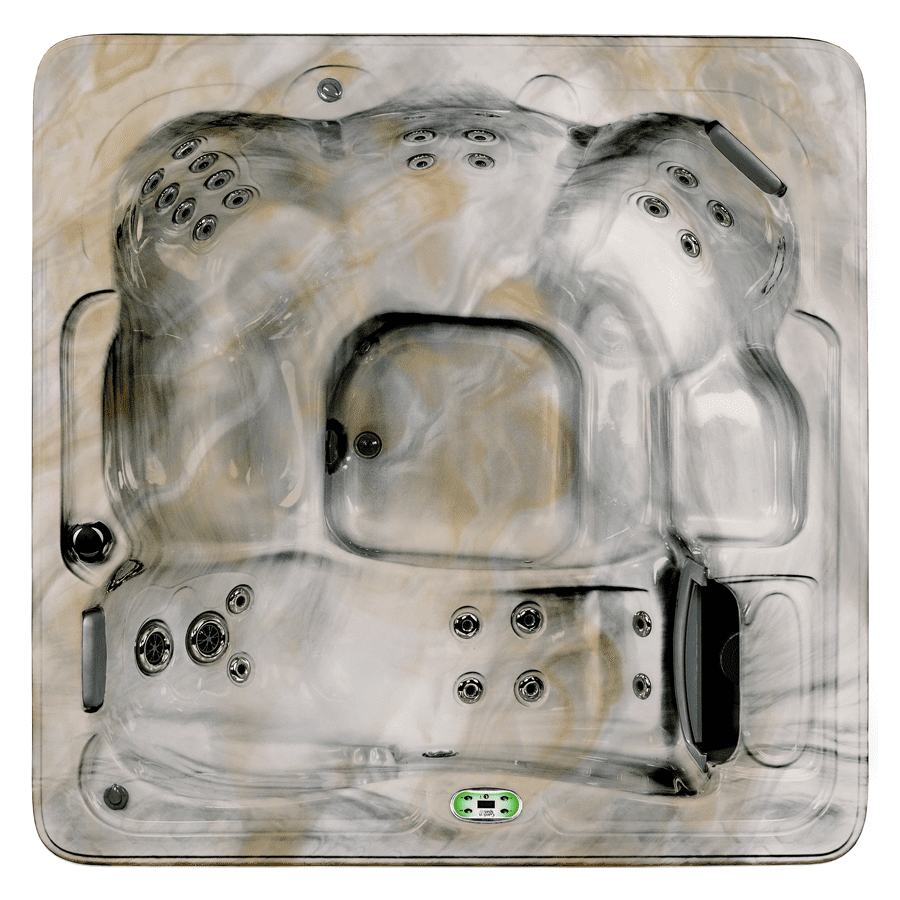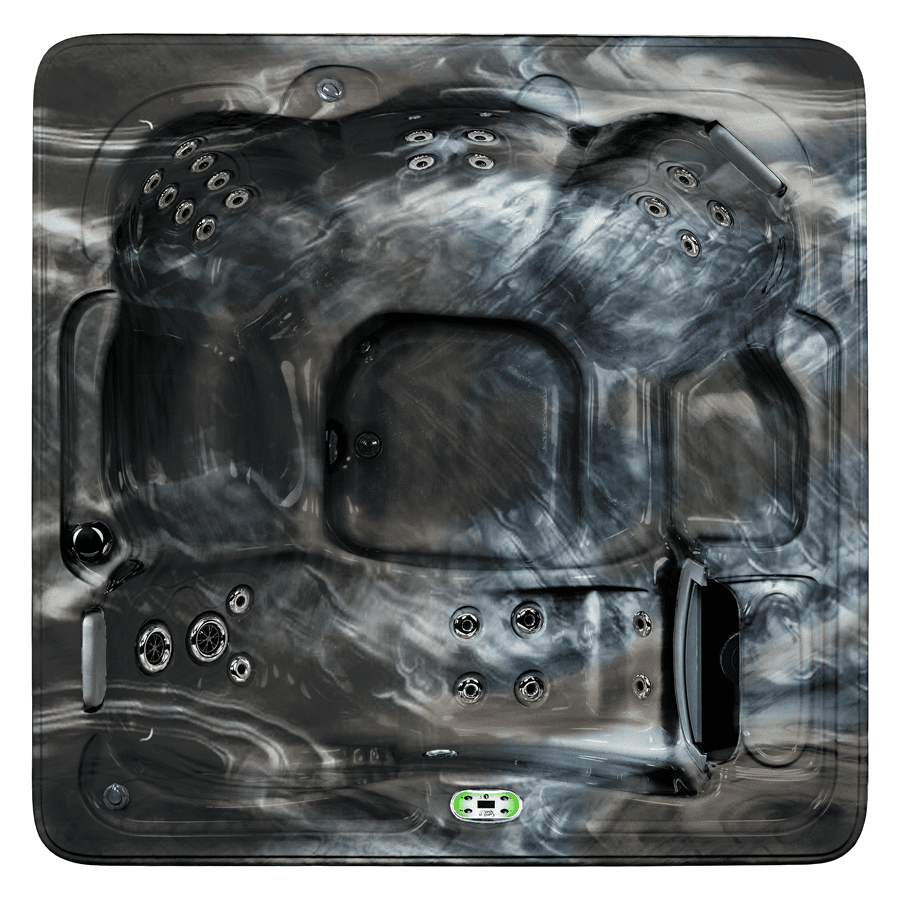 Sterling Marble - Still our best selling shell, White with a grey vein.  This shell makes the spa feel it's largest internally. With a marble finish, no two spas will look alike. 
Smokey Mountain - Soft and stylish!  Think Grey, Cream, Latte tones.  A stunning colour to suit any neutral environment. No two spas will look the same. 
Midnight Canyon - Perfect if you're looking for a darker overall look.  This darker shell is predominantly Black, but can include Grey, Tan, Vanilla. No two spas will look the same. 
Ensuring your new spa ties in with your surroundings 
Grandwood Cabinetry Colors
UNIQUE, DURABLE & MAINTENANCE-FREE
From the realistic wood-like texture to the matte finish, it's no wonder these cabinets are called Grandwood. They feature a tight grain pattern along with subtly varying shades of color.
This subtle variance creates a more realistic look and feel of natural wood.