Trust us to take care of your complete project, from beginning to end.
The perfect deck
Millboard creates spaces where people love to live life outside.
Yes we do. If you're looking for a one-stop shopping experience – let us do all of the hard work and communicating for you.
Hot Tubs can sometimes look out of place plonked on a Patio – so make them a feature and turn them into a complete area for rest and rejuvenation.
Decking is a popular and effective way to create open, organic-feeling outdoor spaces. But wood has so many drawbacks as a material in this application – it needs regular ongoing maintenance, it gets slippery when wet and is prone to rotting, fading and staining.
Millboard is completely different. It's the world's finest 100% wood-free composite decking board. Millboard has none of the problems of traditional timber or even conventional wood/plastic (WPC) decking.
Millboard is made from polyurethane resin, sustainable minerals and fibres– plus a resilient Lastane® coating for superior anti–slip properties. It's highly resistant to light, moisture, stains, mould, algae and impacts. But it's attractive too; with incredible realism capturing the natural beauty of timber and a wide range of colours and textures are available.
Millboard Decking Features
 Millboard decking is made in the UK – lower carbon footprint.

Each board profile texture is tested for low slip values. Millboard decking has the highest accreditations for anti-slip rating available

Non abrasive anti-slip finish – high anti-slip even in the wet! Millboard exceeds the requested wet anti-slip ratings for public areas

Children & Pet Safe – Splinter free

U.V inhibiting materials – minimal U.V affects. ( tested for up to 20 years light equivalence)

Hygienic – does not absorb spills. (Beers, wines, spirits and food fats)

Maintenance free – no sanding or staining ever needed

Algae resistant – non porous therefore resisting algae growth (rain will wash it off). Anti slip and near zero maintenance. No wood fibres or rice husks to support mould or algae growth

Low Energy expenditure manufacturing compared to other wood plastic composite products – Millboard = (2-6 MJ/Kg) / Wood Plastic composite products- (6-29 MJ/Kg)

Solid board – does not harbour dead insects as per hollow wood plastic extrusions or rotting timber
Stain and mould resistant
Durable and long lasting

Matching fascia boards and step edge boards for a higher profile finish

Variety of surface textures and colours enhancing the decking – no need for complicated decking styles to add appeal

Virtually no expansion or contraction, so closer joints can be achieved for a safer deck or boardwalk

Millboard decking will not shatter on impact. (All boards are fibre reinforced)

Environmentally friendly, Millboard decking is manufactured with reclaimed minerals to save trees.

Innovative, more than just wooden planks you create an outdoor floor an extension to your living space

Inspiring new textures and profiles never seen on decking before

Excellent visual effects. Each board is hand coloured, resulting in a totally unique, realistic timber effect (the most realistic composite decking in the world)

Choice of natural colour blends and tones from rustic charm to contemporary elegance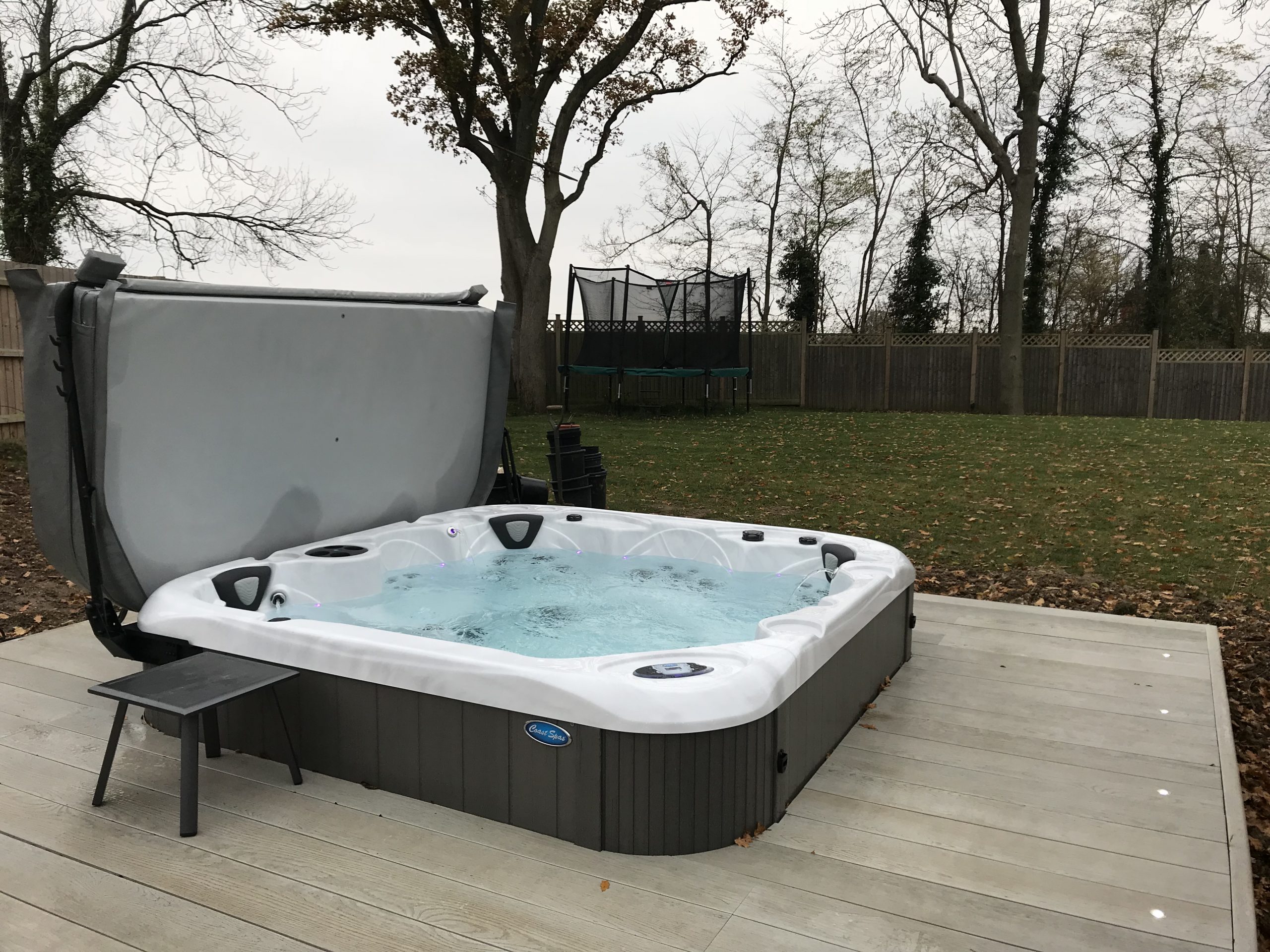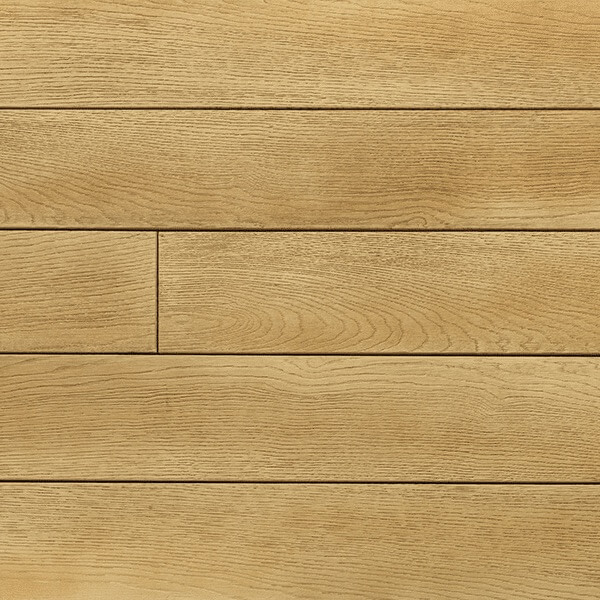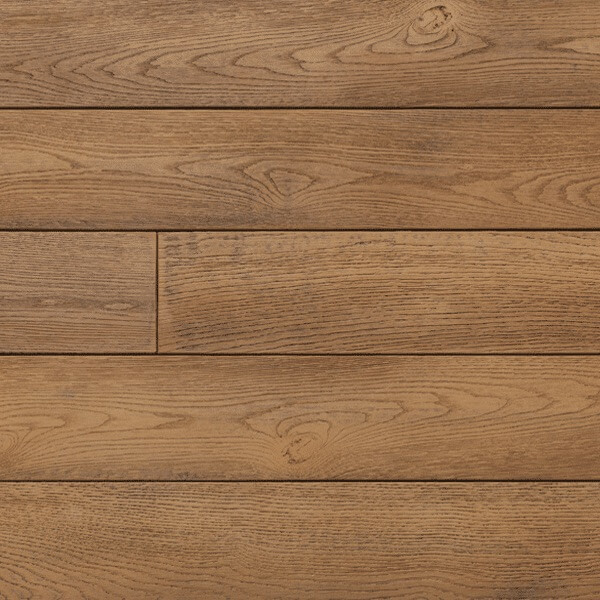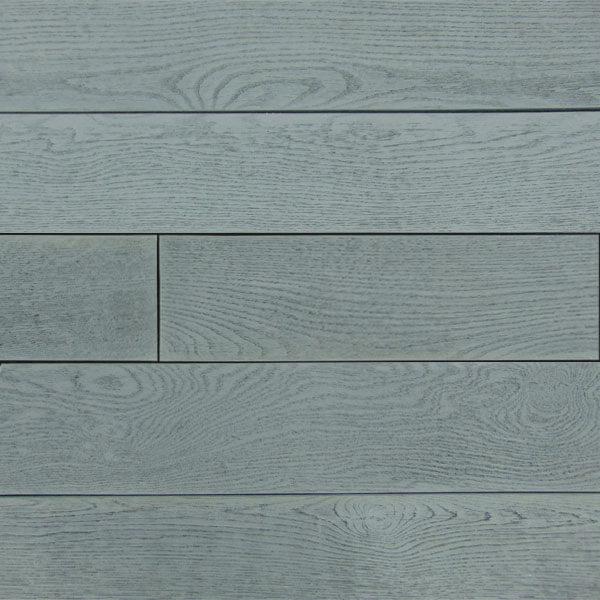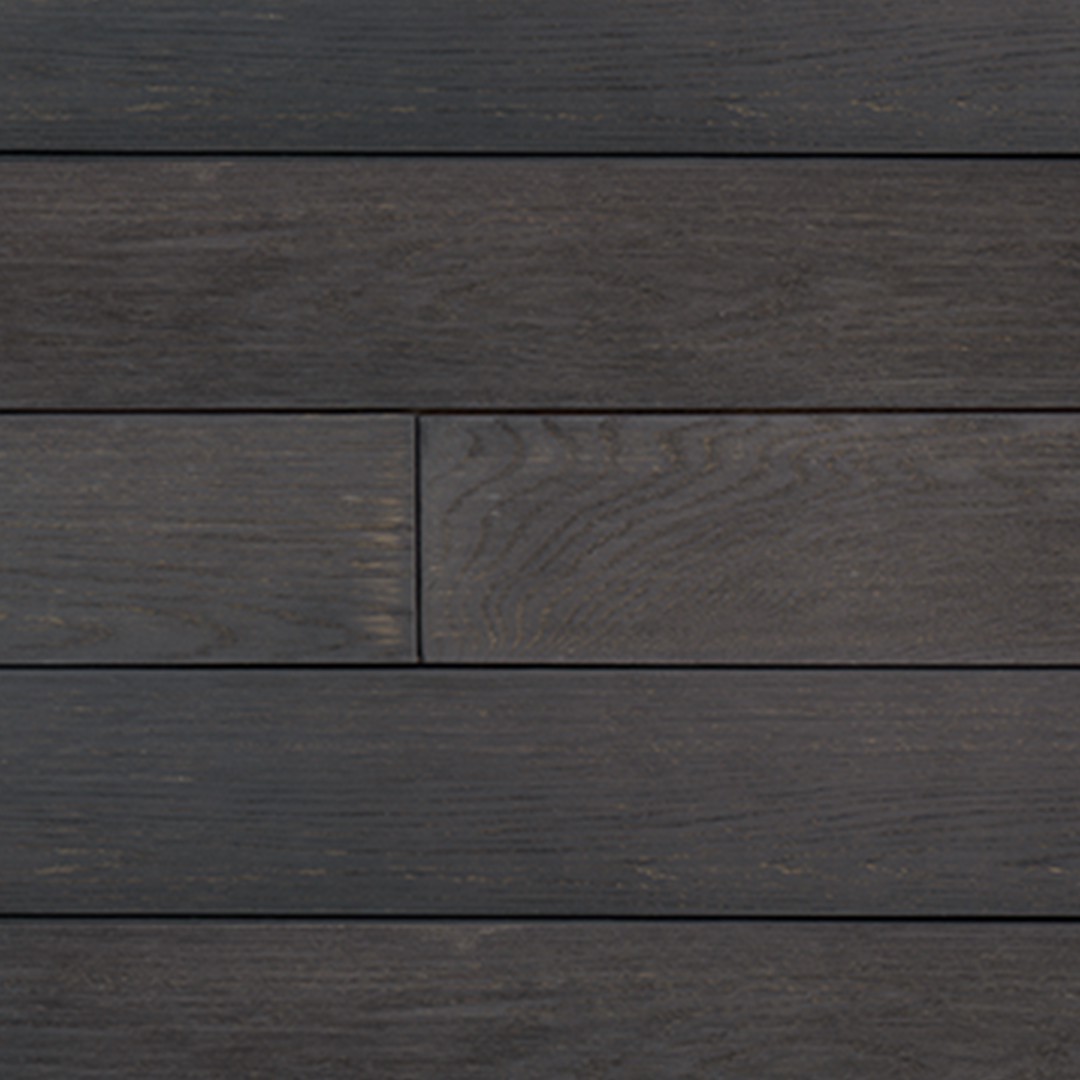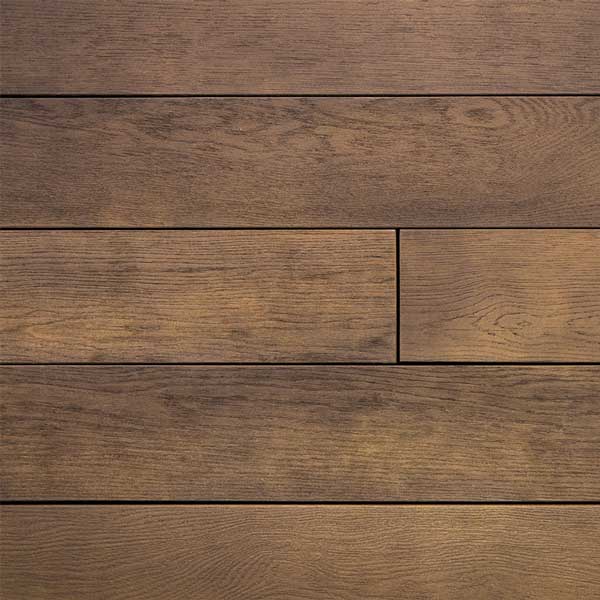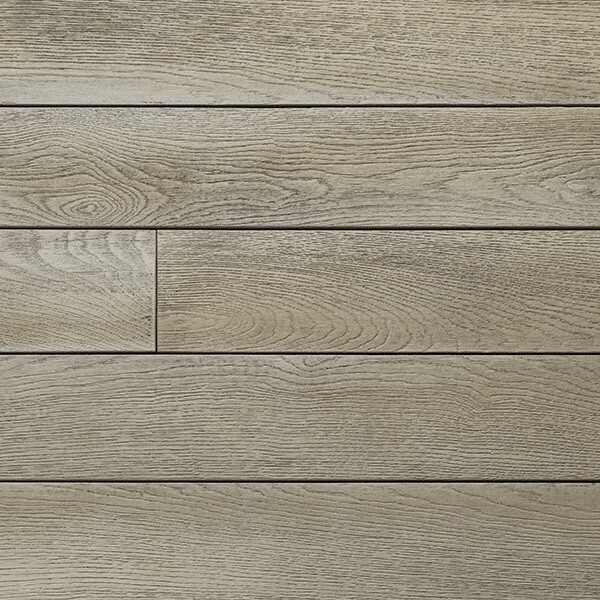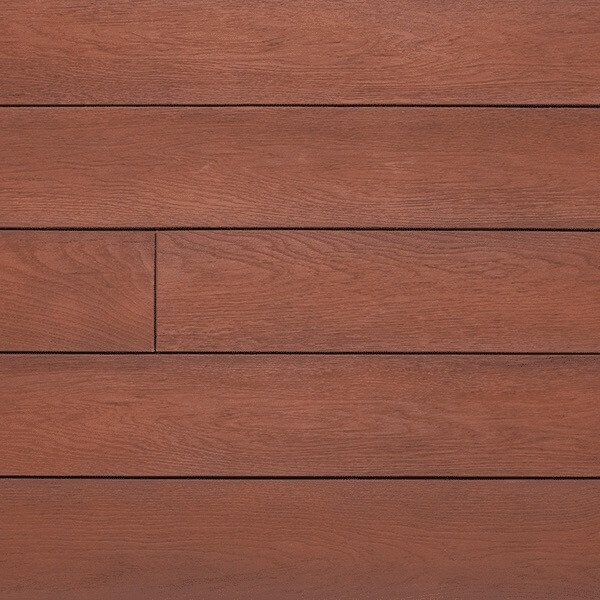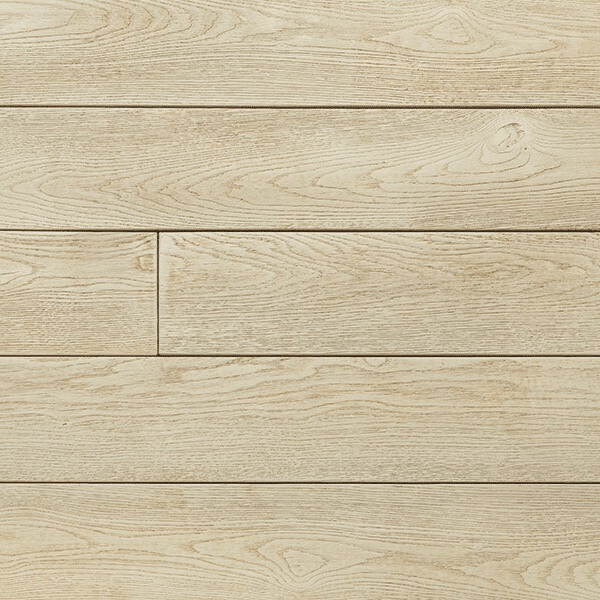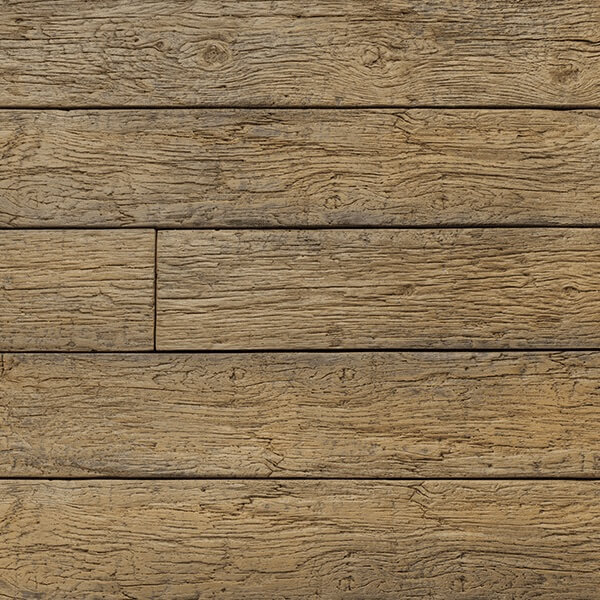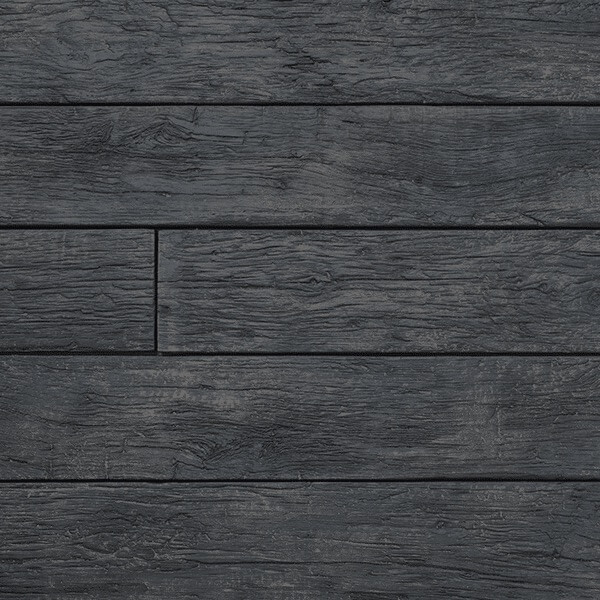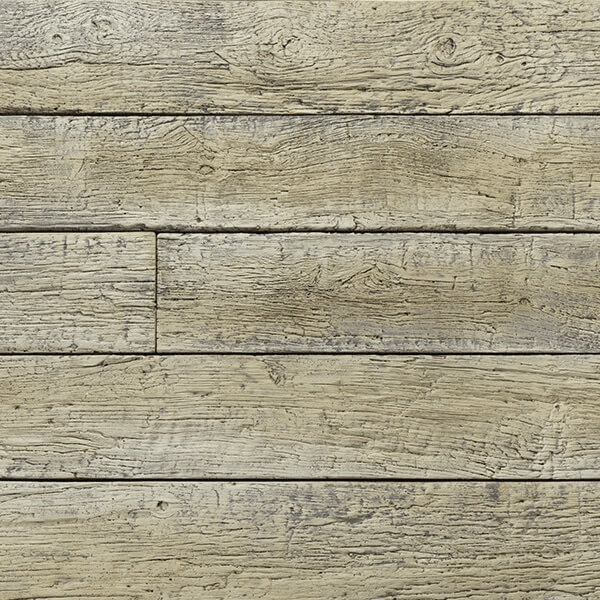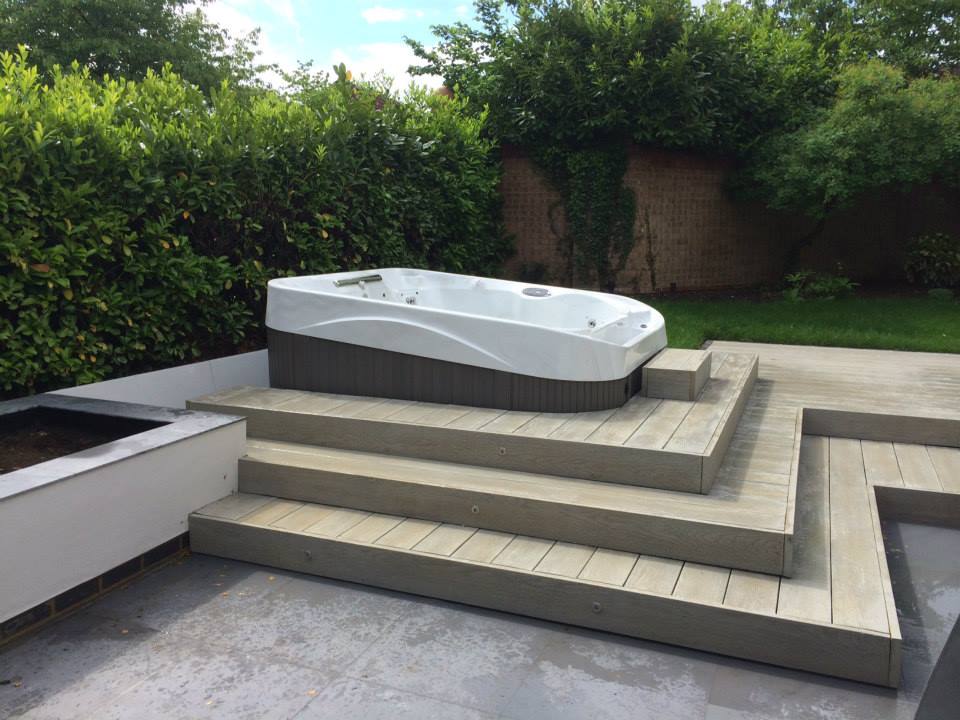 Multi staged decking
This beautiful decked up spa area was a project taken on by Hot tubs at Home from start to finish!
By placing the Hot Tub on a concrete hard standing base, we then simply built the decking up in three tiers.
Fully surrounding the Hot Tub with stunning Slip-Resistant Millboard Decking. This creates a modern feature area and also ensures easy entry into the Hot Tub.
Not only does the Tub look stunning in the daytime, but it's also inviting in the evenings! With the added aspect of bespoke spotlights incorporated into each decking tier.
Swim Spa Decking
This beautiful decked area is a great example of a complete garden make-over, carried out by Hot Tubs at Home.
Creating an open area for family and friends to relax outdoors, the result is simply stunning.
Our clients chose to half sink their Swimspa into the ground, giving more privacy and ensuring easy entry to the 135cm deep Spa. The Golden Oak Millboard Decking compliments the Cedar Cabinet of the swimspa perfectly and really completes the overall look.
Not only does the Maintenance Free Millboard Deck present well but it is also extremely practical. With a seamless access hatch that has been hidden within the Non-Slip Composite Decking, our qualified engineers can still carry out any servicing required on the spa.
Frequently Asked Questions
Where can I use Millboard decking?
Millboard decking is extremely versatile and can be used in practically every outdoor space to enhance decks, balconies, roof gardens, boardwalks, bridges, pontoons, seating, steps, planters and more.
Do I need to seal Millboard decking?
No, all Millboard decking is surface-sealed in the factory to ensure they arrive in premium condition. In the first few weeks of use, rainwater will sit on the surface in globules, but don't worry – this is normal and will stop once the temporary surface seal breaks down.
Does Millboard decking mark?
The Lastane® finish is highly resistant to scratches, food-and-drink stains, and everyday wear and tear. Sharp objects such as unprotected table or chair legs, spiked shoes or metal planter bases can leave marks if dragged across the surface, so take care when moving these items around. The risk of marking from strong dyes and stains such as berries and animal droppings will be reduced if removed as soon as possible.
How do I clean Millboard decking?
Because Millboard decking is made of non-porous composite, it resists mossy build-up and stains, so needs very little maintenance. To remove spills and marks, simply use a mild detergent and a brush. Steer clear of solvents, chemicals and abrasive cleaners that could damage your Millboard decking. There's normally no need for pressure washing.
Is Millboard decking slip resistant?
Yes, in BS79.76 slip resistance tests, all styles of Millboard decking achieve one of the highest slip-resistant ratings. The unique Lastane® surface – a soft elastomer coating – has been carefully developed to provide a tough surface that greatly enhances slip resistance in wet conditions.
What if it snows or is icy?
A small amount of granulated white salt can be used to keep your Millboard decking ice-free. Please don't use rock salt, as this contains clay and grit and can be abrasive. When winter's over, clean the surface with soapy water and a soft broom.
Can you paint/stain it?
No, it is not needed! Durable, through-body coloured and UV stable, Millboard is a low maintenance product that does not require a protective coating. Paints and stains will not properly adhere to the surface.
Does Millboard decking get hot in the sun?
CAUTION – In high temperatures or prolonged bright sunlight Millboard decking can become hot. Please exercise caution before walking barefoot on to Millboard decking in circumstances where the decking is in high temperatures and exposed to sunlight. In these circumstances, it may be necessary to use footwear. Special caution should be taken when using Millboard decking in areas where there is heat/UV reflective glass.
Fire Safety
All types of Millboard decking has been tested by BBA, certificate 17/5409 for use as Decking Boards and certification and testing has been to this end.
Millboard decking has been tested to BS EN ISO 13501-1:2007+A1:2009 and has a Bfl-S1 reaction to fire classification (fire test for flooring). Millboard decking is not recommended for use as cladding on buildings 18m (6 storeys) or above, and for other cladding use, it should be subject to Building Regulations to check suitability, use and proximity.
For a full Fire Safety report go to www.millboard.co.uk/help-advice/downloadable-guides/
My boards have just been laid and have a slight oily finish?
As the boards are a moulded product we use a release agent in the manufacturing process so when the boards are first delivered this release agent is still on the surface. This may result in the boards looking like they have a shiny or waxed surface or have small particles of dirt and water puddling which could cause slip issues. This release agent will come off the surface within 6-8 weeks due to natural weathering. This process can be accelerated by cleaning the boards with warm soapy water and stiff brush after installation.
Can I use a fire pit / bowl or patio heater on my deck?
In instances where there is burning wood or coal they will need to sit the fire bowl / brazier onto a porcelain or cement tile / slab. The slabbed area needs to extend about 1m outside the fire bowl / brazier. Any embers or burning material needs to be removed immediately to prevent any damage or lasting marks to the Millboard surface. Patio heaters or infra red heaters are not know to affect the Millboard.
Does Millboard decking come with a warranty?
Yes. Our warranty gives you peace of mind that we will stand by our word and will hold to the conditions as laid down in the warranty document. We will issue you with either a 25 year Residential Warranty or a 5 year Limited Warranty depending on the installation application of the boards and when it is registered within 90 days of the installation. To register your warranty click here.